Welcome to Paul's Place
Web Design Made Easy
I am a professional software developer and web site designer. I built this web site after being asked by many friends and business associates to help them design and create web sites for their business or personal use.
I can build you a better web site!
If you are looking for someone who will design and create a web site for you with exceptional quality at reasonable rates, you have come to the right place!
Check out my web site design page for more details or contact me now to start!
What this site is...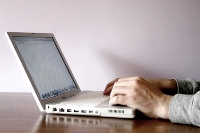 This web site is intended to introduce myself to you and to demonstrate the benefits of a well designed web site.
I hope you find the design of my web site easy to navigate and understand. If not, please contact me and let me know what you do not like!
Feel free to review and use anything you find here, outside of my personal pics! But I recommend that you check my terms of use before doing so.
Thanks for stopping, I am glad you came by!
What's New?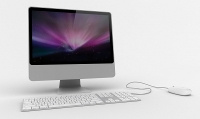 Awards and Recognition for my Software
My 100% Java MDI Editor, Paul's Editor 2 has recently been given several awards from Softpedia and FamousWhy.com. I am grateful and gratified that these websites have recognized my software!
A New Demo!
I added a new demo to the site. This one demonstrates techniques for displaying a clock using javascript, using the setTimeout() method to refresh it, and also how to create dynamic HTML (DHTML) using javascript.
Random Thoughts By George Carlin
I added a new PHP script to my humor page that picks among a list of random quotes. I used quotes from George Carlin. The script came from PHPJunkyard.com.
A Minor Facelift
I have simplified some of the underpinnings of the web site and a few of the colors.
Google Search added to site!
I have added a Google Search bar to the heading of the web site.
I incorporated a new "drop down" menu from Stu Nicholls onto my site.
Stu has a site called CSS Play that contains many great examples of the capabilities of CSS. You should check it out!
I am adding Ajax calls to parts of my web site!
The first step for me incorporating Ajax was to pick an Ajax-enabled, client-side javascript library. I am evaluating jQuery as it is a popular and efficient client-side library with a lot of support. At Arbitron, we use Dojo. Dojo is a more powerful and extensible library, so my first examples will use Dojo. The first thing I did was to add a fade-in effect to the Calendar when the page is first loaded. Check it out and let me know what you think!
I added an Ajax submit to my contact and web design pages. When submitting the form at the bottom of each page with javascript enabled, a message will be highlighted at the bottom of the page telling you if your information was received or not. If you do not have javascript enabled, you will get the message on a new page with just the text. This technique is called "progressive enhancement" and is a best practice when developing dynamic web sites.

Try it youself and see! Disable java script in your browser and you will still be able to submit your inquiry, but the behavior will be different. Try it both ways to see how Ajax enhances the user experience.