My Place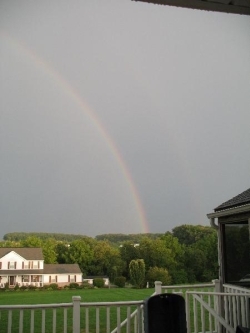 Looking out over my back yard, a rainbow!
Where does Paul live?
I live in a rural county between Baltimore, MD and Frederick, MD. My house sits on 4+ acres and is part of a sub-divided farm. The original barn and out building from the farm are on my property.
The lot is a large rectangle and my house is located at one of the corners of the rectangle. At the other end of the rectangle in the woods, a small creek runs through the property. Most of the property is open field, however we have many different kinds of trees and there are some wooded areas.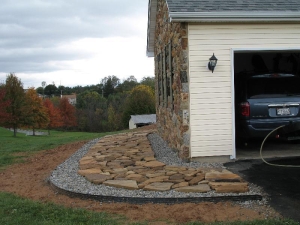 My Front Yard!